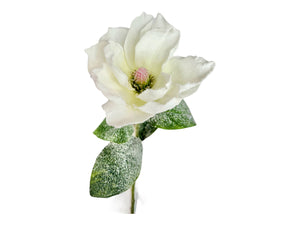 Elevate your winter floral arrangements with our stunning 29" Snowy Artificial Magnolia Stem by TCT Crafts. Whether you're a floral enthusiast or a home decorator, this snowy magnolia stem is the perfect addition to your collection.

❄️ Key Features ❄️

Length: 29 inches
Realistic snowy magnolia design
Ideal for bouquets, wreaths, and centerpieces

**PLEASE NOTE-Stem may be folded over for shipping. If you require the stem to not be folded, please advise. Additional shipping my incur.