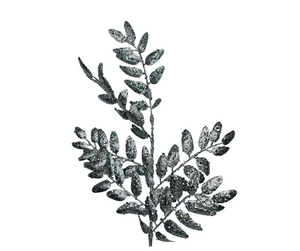 Add a touch of enchantment to your holiday decorations with our Honey Locust Glitter Wreath Christmas Tree Spray. This stunning spray features shimmering silver glitter on delicate honey locust leaves, creating a magical ambiance for your Christmas tree, wreaths, and festive arrangements. With its versatile design and sparkling allure, this spray is the perfect addition to your holiday decor.
Product Information:
Honey Locust Glitter Wreath Christmas Tree Spray
Silver glitter on honey locust leaves
Elegant and captivating design
Ideal for Christmas trees, wreaths, and holiday arrangements
Versatile and easy to incorporate into various decor styles
Sparkling accents create a festive atmosphere
Contact Us: If you have any questions or need assistance, our dedicated customer support team is ready to help. Feel free to reach out to us, and we'll be delighted to assist you.
Shipping: We offer reliable shipping options to ensure the safe and timely delivery of your Honey Locust Glitter Wreath Christmas Tree Spray. Simply select your preferred shipping method during checkout.
Disclaimer: Please note that the actual colors may vary slightly due to differences in monitor settings and lighting conditions. Stem may be folded over for shipping. If you require the stem to not be folded, please advise. Additional shipping my incur.