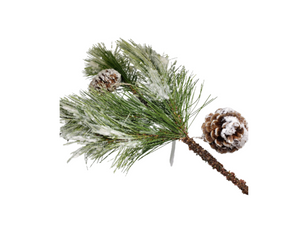 Introducing our 18-inch Artificial Winter Pine Spray—a versatile gem that brings a touch of winter magic to your decor, without the hassle of falling needles or wilting! Perfect for DIY enthusiasts and professional crafters alike.
Product Details:
Length: 18 inches
Material: High-quality artificial pine
Disclaimer: If used outdoors, it's recommended to place in a covered area to ensure longevity.
**PLEASE NOTE-Stem may be folded over for shipping. If you require the stem to not be folded, please advise. Additional shipping my incur.